Perishables
---
Collyer Logistics provides value-added service to our customers in high yield and net worth industries (including seafood, perishables, poultry, meats, chemicals, dairy products, chocolate and live-stock).
Collyer reefer specialist team is fully dedicated to perishable cargo and offers specific solutions for selected customers and reefer products at competitive rates for both Air and Sea shipments.
Our refrigerated containers are designed to carry a variety of temperature-sensitive cargoes safely through even extreme external weather conditions.
Quality Standards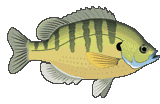 In compliance with the World Health Organization standards, we strive to protect and endear our environment by minimizing utilization of CFC gases in our reefer operations. We hope in partnership with our associates and customers by using environmental friendly industrial products, we too can contribute significantly to a greener environment now and for our future generations.